FACT SAFARIS (Fostering Africa's Conservation and Traditions), is a locally owned Tour Operator with its head office in Nairobi. The company is run and managed by two indigenous Kenyans who share the same ambitions and ideals about sustainable travels…
The directors of the company have over 30 years combined working experience in the tourism industry, and are determined to ensure social and environmentally sustainable practices cultivate the growth of the industry in the region.
The company was founded in 2009 as a sustainable tour operator. Our ambition is to become the best tour operator in the region through creation of sustainable links between our guests and the local communities, and their environment, who have the key roles in ensuring the sustainability of the resources. We are determined that our mission will become a reality, and welcome your support.
When you book your holiday with FACT SAFARIS (Fostering Africa's Conservation and Traditions), you will be looked after with care and attention from the moment you touch down at the airport until we bid you farewell.
We have a personal commitment to ensure you have a memorable stay in our country.
THOMAS KARIUKI NJANGA was born on the Eastern foothills of Kenya's highest mountain – Mount Kenya. It is from his birth place that he developed a keen interest and knowledge of nature in all its form.
The natural beauty of the environment was his main passion, but as he grew up, bird life would become what he would adore most. His first pet was a dove which was brought to him by his parents when they realized that this was surely the best gift for achieving good grades at his lower school.
His enthusiasm in wildlife led him to pursue a two year course in Tour Guiding and Administration. This marked the start of a career that he passionately cherishes.
After college, Thomas was employed by one of the major chain hotels (at that time) as a naturalist / guest relations officer.
This opportunity allowed him to develop great knowledge in wildlife and the inter-relationship of nature in addition to the dynamics of tourism. Thomas has also worked as an instructor in a tourism institution and thereafter as a tour consultant. Through his working career, he has developed in-depth skills about the tourism industry in all perspectives.
Thomas and his partner started Fact Safaris in 2009 with the main purpose of promoting sustainable & responsible tourism by offering quality services to their clients.
He is in-charge of all the tour / safari operations in the firm besides his managerial duties.
Thomas is also a member of Nature Kenya (an affiliate of Birdlife Kenya), friends of Nairobi Arboretum, Friends of Nairobi National Park, East Africa Wildlife Society, Eco Tourism Society of Kenya and National Museums of Kenya. He is also a regular participant in the world's environmental & conservation initiatives in the country.
His other interests include travelling to new destinations, community work, hiking, reading, watching wildlife documentaries / movies and soccer.
JOHN MAMAI was born and brought up in Laikipia, the frontier district of northern Kenya. Mamai is married with four children…
After graduating from his secondary education, Mamai joined a tourism college from where he graduated with a Diploma in Tour Guiding and Administration. He thereafter started his tourism career and has worked for various establishments including Laikipia Predator Project, Loisaba Wilderness, Kicheche Camps and has been a driver guide mainly focusing on birding & photographic safaris.
Over the years, Mamai has developed in depth knowledge of the wild life in Kenya and has been instrumental in the development of sustainable management programmes for various conservancies in the northern part of the country…
Through my experiences, I have learned that guiding is about an honest enjoyment of the bush and all the facets of nature. It's also about a genuine enjoyment of people and creating an experience and a holiday that they will never forget. He quotes!!!
Mamai is a licensed safari guide and a certified member of the Kenya Professional Safari Guides Association.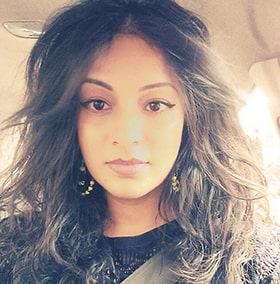 ROSHNI PESHAVARIA was born and brought up in the suburbs of Nairobi. Despite living in the heart of the city, nature and wildlife was always her first true love. Thanks to her parents enthusiasm for nature, her curiosity and appreciation of the wild and its surroundings grew tenfold over the years.
She always wanted to pursue a career in Wildlife Conservation but eventually studied in the field of digital marketing and information systems and technology at the United States International University (USIU) based in Nairobi. With this degree, she landed her first job which was at the United Nations Environment Programme (UN Environment) as a communications consultant where she worked for 7 and a half years, thus growing her knowledge of global environmental agendas.
After her tenure at UN Environment, she chose to start a business (Pilipili Creative) in the field of digital marketing. Her clients consist of several wildlife conservation agencies such as Save the Elephants, Lewa, Ocean Sole, Ragati, environmental organizations such as UN Environment, UN Great Apes Survival Partnership (UN-GRASP), Pachyderm Journal, CITES Monitoring the Illegal Killing of Elephants (MIKE) and companies such as Fact Safaris, Wild Side African Safaris, Elephant Watch Portfolio and Finch Hattons to name a few.
In her free time between projects, Roshni loves to escape to the African bush constantly to observe and learn more about the intricacies of nature and wildlife… and to just be one with the surroundings!
She is proud to be a part of Fact Safaris and hopes to continue helping the company grow over time to become the number one tour company in Kenya through the skills and experience she has gained over the years.